Shopping Cart
Your Cart is Empty
Thank you for your business!
You should be receiving an order confirmation from Paypal shortly.
Exit Shopping Cart
An ongoing conversation about
Native American Entrepreneurial, Lifestyle and Spirituality
MAY 10, 2021
IN THIS BLOG:
Native American Christian Culture
7 Declarations to Activate Healing for Emotional Wounds
Jesus Drives Out an Evil Spirit
The earliest time I remember giving my heart to the Lord was around 12 years old., I thought. I found out through research that I had it all wrong. I was actually only 10 years old. You see, I've noticed that the Lord works BIG things in my life on or around man-made dates and holidays from the Gregorian calendar.
However, now that I'm learning more about the High Holy Days and the Lord's Feasts from the Hebrew/Jewish calendar; I'm loving when ANYTHING happens on those days. For instance, I helped bring my first granddaughter into this world on a High Holy Day in September of 2018. Another date not pre-planned, a wedding date on the gregorian calendar's Palm Sunday in 2013.
The Big Church.
Everyone that lives on the Cattaraugus Territory knows where the Wrights Memorial Presbytarian Church is located but they don't call it that. They call it, The Big Church. Why? Probably because it is the biggest church on our Rez. Built in the 1950s, the architects must have had great plans to entertain. It was built with a full kitchen, a professional stage, working thick, heavy curtains, a backstage, and a balcony for overflow.
Today, it's really known for monthly church fundraisers selling homemade - Made in Native America - corn soup and frybread. As a matter of fact, our next-door neighbor had permission to use my grandparent's land to grow the corn for corn soup. Later on, after the corn was plucked by the tractor machine, we'd see activity over at his house. He would shuck the corn and we could smell him roasting the corn with woodstove ashes. Our neighbor and my grandparents are no longer with us so I wonder who makes the corn soup now?
I can only think of three families with kids that were present at church during the early '70s. We loved playing on the stage when we weren't supposed to and having the bravery to sneak up into the dark, musky balcony. They were off-limits to everyone but we were bored, of course, we are going to want to pretend we were actors on stage. There was also a grand piano that has been a part of the deco since the '70s too. This was probably my first realization that I wanted to become an actor.
Now I want to switch gears and help you get healed from emotional trauma. Check out Curt Landry's, One New Man Network Blog
7 Declarations to Activate Healing for Emotional Wounds (by CLM)

"Father God, in the name of Yeshua, I humbly come to You. Your Word says that I have Your mind. Father God, I decree and declare that my mind, will, and emotions align with Your mind. Father, send Your Spirit to shape my mind so that Your covenant promises of emotional healing are manifested in my life. I give my emotional wounds to You, and Your Word says I am healed, in Jesus' name, amen."
"Father God, in the name of Yeshua, I decree and declare that I come out of agreement with any false truth or lie of deception that sets itself up against you. I cast out any word snares and curses that have attached to me because of emotional hurts. I recall to mind the pain of those hurts and let it go, fully trusting that You have and will deal with it according to Your perfect justice, in Jesus' name, amen."
"Father God, I come to You in the name of Yeshua. I renounce all lies I have spoken out as a result of emotional wounds. I have spoken out words against myself and others, and even against You, Lord. I renounce and come out of agreement with these words, repenting and turning from these wicked thoughts and words. I request, in Jesus' name, in the Courts of Heaven, for healing to come. Release healing upon me and my family according to Your merciful character and covenantal love, in Jesus' name, amen."
"Father God, I come to You in the name of Yeshua. According to Exodus 23, I received and drank the Passover cups. I activate the 9 blessings today, fully thanking You with my whole heart that I can be a part of this extraordinary covenant blessing that You freely offer through Jesus. I declare the activation of these 9 blessings and ask that You send ministering angels to watch over me, and I will not come out of agreement with Your Word, in Jesus' name, amen."
"Father God, I come to You in the name of Yeshua. I give thanks, with my hands lifted high, praising Your name above all other names. I give a shout and a handclap, dancing for joy in Your presence. May the meditation of my heart and the words of my mouth be a pleasing aroma to You, Father. I declare, in Your name, that every yes and amen will be in my account. You sent Your best—Yeshua HaMashiach—to redeem me, and I respond with a thankful heart and a song of worship. I release a spirit of thanksgiving into the atmosphere today, in Jesus' name, amen."
"Father God, I come to You in the name of Yeshua. I decree and declare that spending time in Your Word strengthens and empowers me to receive healing for emotional wounds. Father God, I know that when I spend time with You and meditate on Your Word, that the Word will not come back void. Let my life, time, and seasons be pleasing to You. I decree and declare, according to Your covenant promises, that as I draw near to You, You will draw near to me, healing my emotional wounds by Your covenant promises, in Jesus' name, amen."
"Father God, I decree and declare that the seeds I sow will be planted in fertile soil. Every Word I speak is a seed that will reproduce according to its kind. I decree and declare that the words I speak come into alignment with Your Word and will plant seeds that heal emotional wounds in my life and others. Father God, I will consume the instruction of Your Word and it will consume me, equipping me to sow into the healing You have for me, in Jesus' name, amen."
Article by Curt Landry Ministries.

Now onto a Native American Pastor, Evangelist, and Apostle, Dr. Negiel Bigpond. The ministry is called, TWO RIVERS NATIVE AMERICAN TRAINING CENTER.
I started attending in 2008. It's a church camp for adult spiritual warriors. We learn how to recognize and take out the demonic. There's a lot more to it but that's the jist.
In the passages below, the New International Version Bible shows us when Jesus first drove out impure spirits from a person. There are more exciting miracles Jesus produced n the New Testament. The scripture below is from the first chapter in Mark.
Jesus Drives Out an Impure Spirit

21 They went to Capernaum, and when the Sabbath came, Jesus went into the synagogue and began to teach. 22 The people were amazed at his teaching because he taught them as one who had authority, not as the teachers of the law. 23 Just then a man in their synagogue who was possessed by an impure spirit cried out, 24 "What do you want with us, Jesus of Nazareth? Have you come to destroy us? I know who you are—the Holy One of God!"
25 "Be quiet!" said Jesus sternly. "Come out of him!" 26 The impure spirit shook the man violently and came out of him with a shriek.
27 The people were all so amazed that they asked each other, "What is this? A new teaching—and with authority! He even gives orders to impure spirits and they obey him." 28 News about him spread quickly over the whole region of Galilee.
If you in Christ, you have the same power and authority to drive out demons too.
Blessings to you all,
Michele HG
May 10, 2021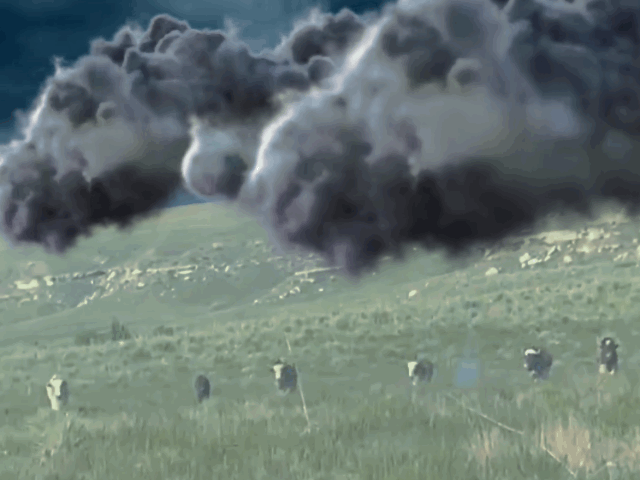 NEXT BLOG COMING ON SUNDAY the 16th of May. A HIGH HOLY DAY!

An ongoing conversation about Native American Entrepreneurial, Lifestyle and Spirituality


Affiliate Marketing




What is affiliate marketing? I learned from YouTube first. I started on this journey at the end of summer 2020. I kept hearing about how to make thousands of dollars from blogging and becoming an "affiliate" to stores via the internet. I started my blogging experience through a website I created. My plan has been in the works since October 2021. I have searched and researched so many helpful YouTube videos and this week I finally accomplished what I started. My plan is to share with you, my readers, the pitfalls to avoid and the tips you will need to enter into the world of Affiliate Marketing. THIS IS THE BEST WAY I FOUND TO MAKE MONEY AT HOME!

All this time I've been searching for the missing link. I had the website (that I switched from a BLOG PLATFORM to a non-blog platform. I simply have to create my own pages. I've found that going through Vistaprint has the least costs and the least headaches.




I want to help you all avoid stress. So, if you are like me and do not have a coding background, then do NOT go for WordPress as your WebHost. It promotes that it is free but when you want more options to add to your website, the more it will cost. It is way too difficult and unless you go back to college and learn to code, then this path is not for you. You will have to purchase a $300/year Tool package from Bluehost, which is a highly suggested package. So, skip all that - months of going in circles but I did learn some new lingo.

Here's what I did, create a website with Vistaprint, a 30 day trial for free. I'm sorry I lack in my teaching-technology department so this information might help you but I don't have any videos to show you how I did it. I urge you to check out Vistaprint Web Builder (for 30 days free) to make sure you can build your own website. If not, then I can do it for you (for a minimum cost). When you get to the Vistaprint landing page, set up an account and click on the GET A WEBSITE.




I uploaded all my photos I could gather from different places. I don't know about you but as I try to organize my photos, they are all scattered around my three google accounts and two drop boxes. Anyway, I've created a gallery for my beadwork (beadart), moccasins, and jewelry (wearable art). I've learned that you should have something for free for your blog followers to download, for visiting your website/blog. So, I created a page, Gallery - Made in Native America that I will be using soon!




I'm so sorry I will have to come back and add more to this later. We have company in from out of town. My son graduated and my family is here this week. Next week I'll be visiting family in the Buffalo, New York area. This summer is going to be amazing!

PEACE OUT FOR NOW!




MICHELE HG

May 19, 2021




My son, Isaac, graduated from high school this week.

Today we celebrated him and his accomplishments.

It's a blessing to be able to see the fruit of one's labor (no pun intended)

There is not a single person to commend on raising him the right way or wrong way, it took a village!




It's been a very special week with my family from NY.

The Lord has restored my sister and my relationship.

Praise the Lord!

This is a great lesson in

GENERATIONAL CURSES AND

HOW THE LORD CAN BREAK THEM

AND RESTORE FAMILIES!




I really must finish getting ready, the party is in a little more

then an hour.

If you have a graduate, I congratulate

you and your village!




PEACE!

Michele HG

May 22, 2021







0

/