Shopping Cart
Your Cart is Empty
Thank you for your business!
You should be receiving an order confirmation from Paypal shortly.
Exit Shopping Cart
SWAT HONOR & VALOR SHIELD, Michele HG, 2013
medium: Czech glass tri-cut
beads, various size beads
recreating the SWAT
emblem applique 4" x 4"
glued and stitched
onto crushed velvet
encased in a medium size shadowbox.
More information about SWAT can be found at www.2-rivers.com
Please pray and have your Covering bless your attendance; SWAT is not for everyone!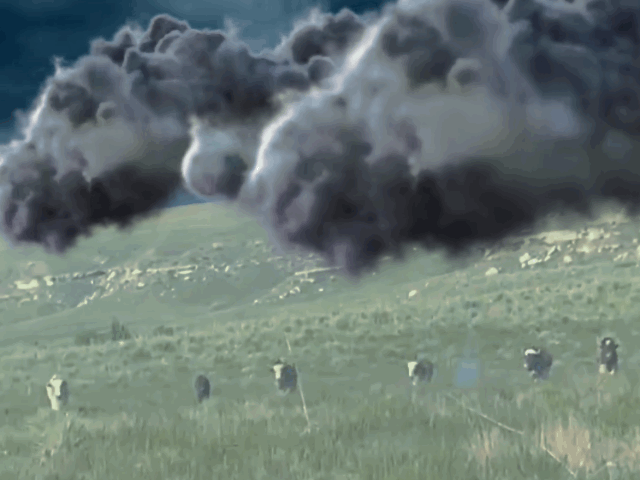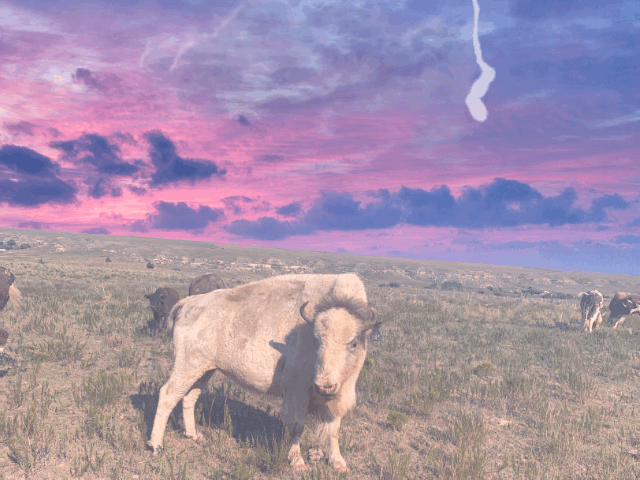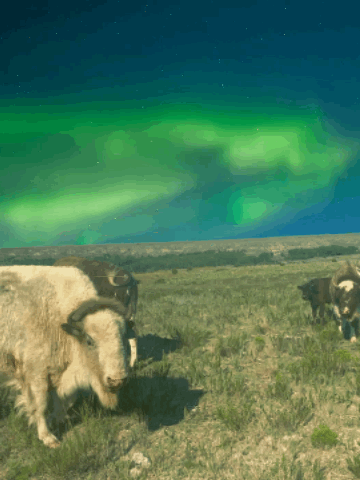 Comment below on this Blog, "Warrior Beats". Thank you.
Honor Beats

In Honor of Apostle James "Jay" Swallow

Roaming Buffalo

Cheyenne name

"Ho-do-wat-stivins!"

04/12/1939 - 03/02/2015
Honor Beats is a term used in
Native American traditional dance,
not likely in a Christian Evangelical
gathering. Times are changing.
This long-time-coming story
is going to break the mold
in the minds of many,
I hope it makes someone, anyone,
no one in particular
think outside of the box. I pray that
this message is received with love
in your heart sent by the
Holy Ghost. I'm going to
take you through a long journey
that will take several Blogs and my
MOCCS WITH A BLOG
MINI-SERIES wasn't even on
the radar.
Thanks to my family, and my freed-up time.
I will have these Blogs out on a
tight schedule:
Tuesday and Saturday
at or before
11:55 p.m. CMT
As the Summer of 2020 was coming to the end, Labor Day weekend and MY 50th BIRTHDAY WEEKEND was about to begin. I needed to get away and I knew we could hardly afford a trip too far nor for very long. My good friend, Tenna (and fellow SWAT ALUMNI) offered for us to come to visit and stay where I always stay when I go to Wichita, in her respite apartment. It is so peaceful and comfortable. We took her up on this idea and arrived on my birthday in time for a steak cook-out and cake and ice cream. Yum, thanks Tenna, bless your ministry abundantly! www.4windshealingcenter.com
Tenna had told me there were several places to visit in Wichita but I was more interested in the white buffalo, I had no idea what setting it was in what-so-ever. But, the buffalo just kept coming to my mind. I even bought Buffalo Head Silver Rounds. Tenna set up a phone call between Susan Duff and myself and within 24 hours we had a private museum tour and a private tour of the Kansas State white buffalo herd and Duff's Buffalo Ranch. This entire trip was a beautiful setup from my Papa God. He does special things that seem like the spur of the moment but everything falls in place. He works through His obedient servants like the Duffs. You can find them on Facebook, they sell their bison meat.
The Lord has been reminded me of the time my friend Sandy (and fellow SWAT ALUMNI) felt the urging of the Lord to pray over and around our reservation borders when I was home for a visit. She lives in Western NY but I only visit my family when I can. Sandy and I met at SWAT in Oklahoma! Isn't that amazing? Both of our family roots are located on the Cattaraugus Indian Territory located in Western New York. After our prayer (ON JULY 4th, 2016) was complete, Sandy saw in the spirit a GREAT Buffalo staring at us. It was powerful and I knew it was Roaming Buffalo was there with us to seal the deal.
WOW! Fun Stuff!

My elder, spiritual warfare teacher, and HONORABLE MENTION - HONOR BEATS - WAVE THE EAGLE FEATHER FAN FOR JAY
James "Jay" Swallow has traveled to places that you can only get to by airplane to take the Word of God, and the faith of the Indigenous people brought lots of miracles and healings. He and his wife, Apostle Joan Swallow, who is still with us and Evangelizing for the Lord, deserves great honor for their selfless acts of carrying out their marching orders from the Lord - LITERALLY!
I really didn't start thinking about where I should go for my birthday until about two weeks prior. We usually don't have to plan too much ahead of time because our family of 8 (including extended family) use to enjoy the freedom to dine together at our favorite buffets for each of our birthdays. The China flu knocked all those times but it's all changing and changing more for the good.
So, getting back to our HONORARY MENTION - HONOR BEATS, WAVE THE EAGLE FEATHER FAN FOR JAY
Dr. Jay Swallow. He was so funny and his stories captivated me. Especially the stories of him and his team going to places to spiritually remove demonic entities. Places like caves and high mountains. If you are interested in those kinds of prayer walks and spiritual warfare battles, if you can take the heat, then you should look into SWAT. But, it's not for everyone.
I'll leave you tonight with a memorial written by Jennifer LeClaire when she worked for Charisma. I'll be seeing you on Saturday at 11:50 or anytime before.
PEACE!
Moccs With A Blog

January 23, 2021

An ongoing series of informational entries
A Nugget; On Spiritual Warfare

Time is flying! I'm not sure where it went but it seems that as soon as I say I'm going to do something, the enemy puts things in my path to TRY to throw me off course. But, I've learned thru spiritual warfare how to tell the enemy where to go and how he's going to get there. I'm going to give you a few nuggets that helped me in my daily walk with the Lord. If you have been around the church for any length of time and picked up on some church lingo, you've heard the saying that, "when you come to the Lord, you automatically have a (spiritual) target on your back.

We, as a family, have upped our SIDE HUSTLE and have been busy, busy, busy. I have a few videos I've recorded along the way and I'm not done slicing, dicing, and finalizing. Hang tight and I'll get back to our convo's. Until I come back, you might want to check out the very first book I read when I rededicated my life to the Lord; The Tongue: A Creative Force. You need to learn how to defend yourself in this fallen world.
LET ME KNOW IF YOU HAVE ANY FEEDBACK OK? THANK YOU SO MUCH.
⬅
More to come. See you on Tuesday or before! TTFN
January 25, 2021

An ongoing series of stories by Native Am. artist MHG
I'm so thankful for FAMILY and all the great memories I get to share with you in my writings.
THANK YOU FOR YOUR
PRAYERS FOR MY AUNT JANE'S
HEALING, SHE IS HEALED!
PRAISE THE LORD!
UPDATED 2/20/2021 6:00 P.M.
Purchase from her directly on her Facebook Page by clicking the tab below. Blessings!
Background Moccs photo, my first grandson's Shoes of Peace moccasins made by his grandma, Michele HG, 2013.
Let me know how I'm doing with the website and blogs and I'll get back to you as soon as possible.
A parental guidance warning - a retelling of my Aunt Jane's intro on her Shoes of Peace..
My earliest memories of my awesome Aunt Jane is when she made fresh donut holes from scratch, I must have only been about 5 years old. I seriously probably never had a donut prior to that day. My mom and aunt may have been sisters but like most siblings, they were total opposites. I remember hanging around her kitchen and climbing her apple tree right outside the kitchen door a lot that day. Do you know how your memory of your childhood sometimes seems so HUGE, and yet so minuscule to someone else? Well, that day and those donuts are embedded in my memory and I cherish them.
I loved playing with my cousins, we were all so close. We only lived an acre or two away from each other, I'm guessing because of the Dawe's Act. My grandfather farmed the land, he enjoyed giving us grandchildren rides on his tractor, taking us to the auction, building bike tracks and go-carts with the boys. We'd go camping A LOT! We went to 'the races', which is NASCAR, and of course, we camped.
Oh yeah, I just remembered, my mom took us to the Indy 500 during the late '70s - early '80s. I don't remember camping or my other family members being there. As a matter of fact, I don't remember my mom going camping with us all those times we went to the races with my grandma and grandpa. All I know is that I pass by that racetrack every time I drive to New York from Oklahoma and vice-versa. Just like my mom did after she moved us twelve thousand miles away.
I remember our gang would hike down to the Cattaraugus Creek and go swimming when it was hot and humid; the creek ran along the edge of our family's property. My grandpa and the boys must have cleared the path because that long walk for my little legs to the creek seemed to be a worn-down path. Although, one or two trips with all of us probably beat down the vegetation. During the winter months, our gang (my cousins, brother, sister, and youngest uncle) would layer up and trek across the field with our sleds. We would sled for what seemed like hours on our neighbors' "S" shaped hill. We loved that hill. I revisited it as an adult and it was so much smaller than I remembered. Go figure!
It's a blessing to me that I can give back and help her advertise her beautiful creations. In what way do you think you could help an elder family member?
Bless you!!
Part 3 of 3: Where it all began.
My mother, Beverly E. Nephew Kennedy

03.03.1948 - 03.12.2017 This photo was taken at the OKC airport the very last time I saw her off to Buffalo. She knew it would be our last time together.. She stayed with us for about two weeks, that was as long as she said she could be away from Richard. He was the love -of-her-later-years-life.




If you were blessed to know my mom Beverly, you are impacted by her in some way. She lit up the room with her laugh and smile. Which is how she earned the name "Bubbles" by a few of her Oklahoma friends.




She had lots of friends everywhere we moved. I remember only one time having a friend of hers stay
Moccs with a Blog-Vlogs are up on Rumble
WARNING:

CONTENT NOT FOR YOUTH UNDER 16 - ALCOHOL, VIOLENCE
A HUGE part of my spiritual worship to the Lord, enjoy His Feasts, especially the Immersion pool.

MOCCS WITH A BLOG
Saturday, January 30, 2021
UPDATED 2/20/2021 11:40 P.M.
​​Hi Friends,
Ok, so this video above - this is really where it all began. The turning point in my young life. The space in time where the rudder (my mudder haha) turned my entire ship through the fog toward another lighthouse a thousand miles away from my roots, from my family, from my identity! (Identity - found in Yeshua Hamashiach).
I have a new lighthouse I call it home - Oklahoma.
There've been so many times the Lord has given me His Words from the Bible to reassure me TO NOT GIVE UP AND DO NOT MOVE BACK TO NEW YORK. More on that some other time.

1978-1979 Madison Elementary School
I was in third grade, my sister was in fifth, I'm sure there's a picture of us together somewhere on the first day of school. We use to wear dresses and nice pairs of shoes and pigtails. I'm going to have to dig around for those pics (mental note taken).
Third grade - still good memories of playing outside with neighborhood friends, seems like my sister and I got along pretty well then. I don't recall too much drama during THIS YEAR, 1978.
However, it might be the only trauma-free year but we'll see how my memory serves me.
[HOLD UP, HOLD UP - 1/31/21 UPDATE - I HAVE A LENGTHLY STORY OF DOMESTIC ABUSE and (what some call) trauma. Check out my updated story in BLOG FEBRUARY 20, 2021]
My sister and I made friends with kids in the neighborhood and to this day, I still communicate with two separate families but both Native American girls from that neighborhood. Somehow, we had a Native American babysitter that introduced us to SKATELAND! And that's all she wrote!!
Haha just kidding. We loved skating, we had to go as much as we could. I do recall them using that as a babysitter, genius! We loved it!
OK, SO THIS IS WHERE THE STORY TURNS THE CORNER AND STARTS TO GET DARK...A DARK PERIOD IN MY MOM'S LIFE.
BUT FIRST! ah HUH! This is the part of the story my kids exit the room. Why do I feel the need to go back to explain to you the background? Why do I think you need to know this background to my life? Why don't I care if strangers know my business? WHO AM I? ARE YOU, MY MOTHER? LOL HAHAHA
I have to go back to WHY we are HERE. Rewind to the year before. Sometime during my second grade, I was loving life! You know! It was right after the Blizzard of '77 not far off of the time period I re-wrote about on Tuesday's blog.
OK HERE'S THE DARK SIDE.
You see, my mom was an alcoholic. She was running from the Department of Child Welfare because I accidentally told my second-grade teacher that she didn't come home the night before. Next thing I knew I was in trouble for telling, and my mom was long gone. She left the state! She and her boyfriend, whom we loved like a dad, fled to Houston, Texas.
WARNING: MY PERSONAL STORY IS TO GLORIFY GOD.

NOT ALL OF THIS STORY IS FOR YOUTH UNDER 16 - ALCOHOL, DOMESTIC VIOLENCE
I don't know how long it was but the next thing I knew I was sitting first class all the way to Houston, TX. I left before saying goodbye to my best friend in the Gowanda, NY elementary school. I didn't get to tell my teacher and the rest of the class "bye" either.

I didn't cry at all. I was so brave but most of all I couldn't wait to see mom. I recall an elderly couple. They took care of me and kept me company the entire trip on the plane and at the layover. Then my mom and her boyfriend took me to Jack-N-the-Box, I never had it before and probably never ate it again. I have nothing against Jack-n-the-Box, I just like the other fast food places better.







I did NOT like Houston; it was hot, lonely and I hated my new school. Major events tend to stick in my mind whether it's good or bad. All I remember are the two snotty girls in my new class were rich bullies. And those two girls had older clone sisters. I think they were trying to intimidate me. Why? I have NO IDEA! I MEAN, I'VE ALWAYS BEEN CUTE, were they just jealous! LOL, I can laugh about it now.







Get this, my teacher was literally abusive to me and I went home and told on her. Why would she think she'd get away with it. My mom had to come to the school and raise H -E-DOUBLE-HOCKEY STICKS! My mom was my hero.

I told her that she hit me. YEP, what the heck! I cried, it was humiliating I just couldn't believe what happened.




Here's what happened; it was our field day. My teacher, We were outside having races with the other classrooms when all of the sudden, I get hit with a rolled-up stack of papers BY MY TEACHER!! She yelled at me to pay attention. I didn't realize what we were supposed to be doing - passing a ball over and under to the person behind you, then when the ball gets to the back of the line, the kids runs to the front of their line and everyone gets a turn to be first in line.








Oh yeah, so, I guess this is my first big impression that "staying with a friend" could mean short-term or long-term. I hated it and wished we could move back home to New York. Where things were "normal".




I had a best friend in 2nd grade on the Rez. I totally lost contact with her until later as an adult. She's doing really good for herself, married, two or three kids, not sure. Nice car and beautiful home and still living on the Rez, Cattaraugus Territory.

In Houston, I didn't have my own bed but my mom and her man did; I got the floor. Another reason I HATE HOUSTON - THE COCKROACHES!! They became a nightmare this night and all through my growing up in Oklahoma.




Oh yeah! Try this one on for size. LOL, this story could be described better on film. I would love to finish my Bachelors' in Film. One day I might if it's what Papa God has in my scrolls in heaven. Have you heard of those? You might be able to find something on google lol.











There I was brand new to this part of the country, at the age of 7. I was crying and freaking out on the floor one night, might have been the first night I was there, I don't know. But, I was laying on my back crying and something jumped into my ear!! I freaked out and screamed bloody murder. Finally, mom jumped up and turned on the light and I could tell she was concerned and not mad. It turned out to be just a teardrop that had rolled into my ear. hahaha




Well, I'll bring it-on-home now because I'm running out of time. The Identity through moving from NY to OK and back and the Lord putting Apostles Jay and Negiel in my life is all part of the plan! Thanks for joining me. See y'all Tuesday night or before!!







Please check out our Jewish Brother Curt Landry's book below!




FIND OUT YOUR ORIGINAL

ROOTS RIGHT ???




Click on the button below to order your copy.

0

/